News – Read All About It!
Austin is an exciting place to live and work, but I travel all over the world. Check out what I've been up to, and what I have in store!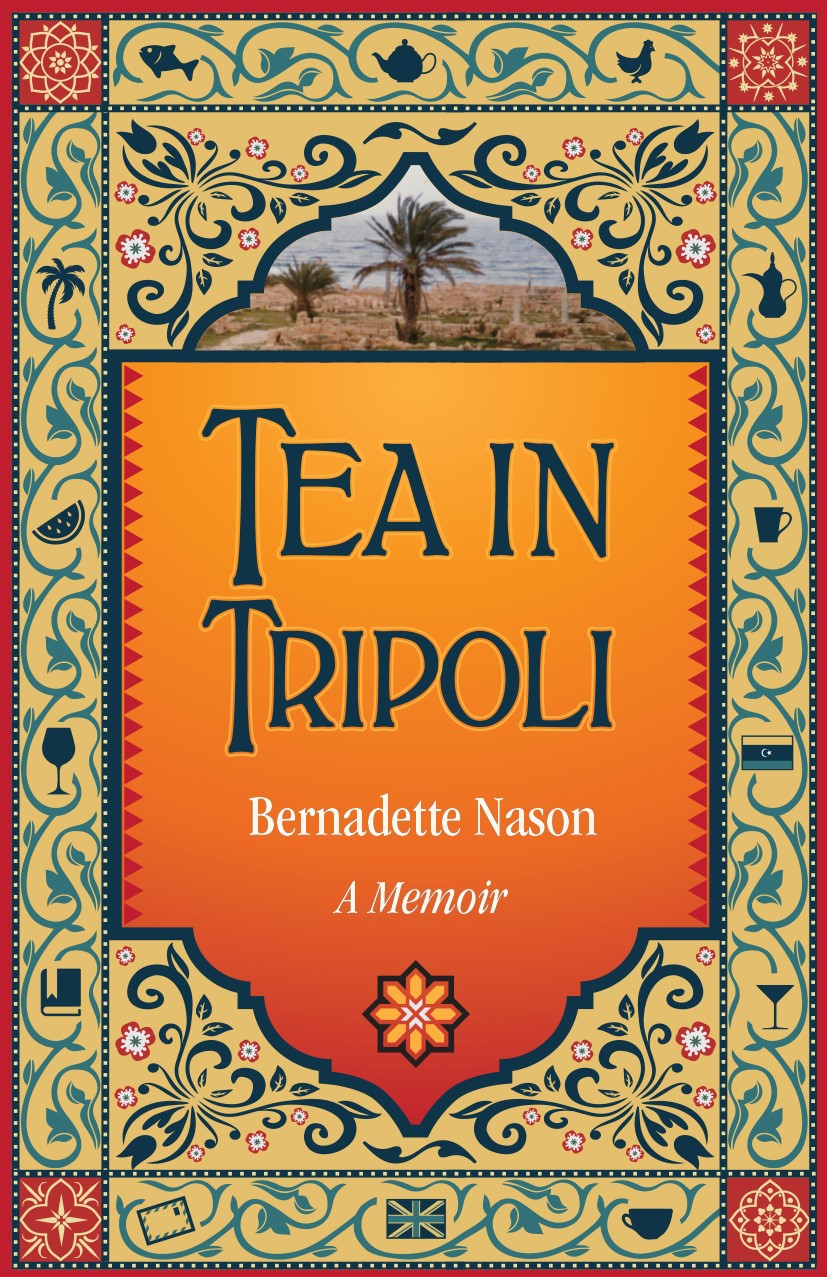 SCROLL DOWN FOR UPCOMING EVENTS!
TEA IN TRIPOLI: A MEMOIR was released on August 21, 2017 and is available on Amazon and independent bookstores. Copies are also available through me or from this website. See the WRITING section for details, or drop me a line on my CONTACTS page.
TEA IN TRIPOLI was named a FINALIST in the 2018 Eric Hoffer Independent Book awards and SEMIFINALIST in the 2018 Publishers Weekly BookLife Prize!
STEALING BABY JESUS: A Treasure of Ludicrous Attempts to Rescue Christmas was named a FINALIST in the 2018 Writer's League of Texas Manuscript Contest!
Tuesday 30 April 2019 at 6:00 PM
Tye Preston Memorial Library, 16311 S. Access Road, Canyon Lake – Adult Storytelling: FISH OUT OF WATER
Call (830) 964-3744
Thursday, 2 May 2019 at 1:30 PM
Brookdale Retirement Community: Private Event
Thursday, 2 May 2019 at 6:30 PM
Private Event (featuring storyteller, Megan Hicks)
Monday, 6 May 2019 at 1:00 at 1:30 PM
Renaissance Retirement Centre: Private Event
Thursday, 9 May 2019 at 1:30 PM
Brookdale Retirement Community: Private Event
Saturday, 11 May 2019 at 6:30 PM
Private Event
Thursday, 16 May 2019 (all day)
Murchison Elementary, Austin ISD
Friday, 31 May through Sunday, 30 June 2019
THE BOOK OF WILL at Austin Playhouse, 6001 Airport, Austin – Thursday-Saturday at 8:00 PM, Sunday at 5:00 PM
(512) 476-0084  l  info@austinplayhouse.com  l  www.austinplayhouse.com
Wednesday, 5 June 2019 at 10:00 AM — every Wednesday through end-July (NO SHOW ON JULY 3)
Austin Symphony's Children's Day Art Park, Austin Central Library, Austin – Emcee and Storyteller
Thursday, 6 June 2019 at 11:00 AM
Pasadena Public Library, Pasadena, TX – Summer Reading Program: A Universe of Stories!
Call (979) 357-4434
Saturday, 15 June 2019 at 1:30 PM
To be confirmed
Nine performances at Austin Branch Libraries
Tuesday, 18 June 2019 at Twin Oaks Branch @ 11 am
Thursday, 20 June 2019 at Milwood Branch @ 2 pm
Tuesday, 2 July 2019 at Cepeda Branch @ 2 pm
Monday, 8 July 2019 at Howson Branch @ 2 pm
Tuesday, 16 July 2019 at St. John Branch @ 3 pm
Wednesday, 17 July 2019 at Carver Branch @ 6 pm
Monday, 22 July 2019 at Spicewood Springs Branch @ 2 pm
Friday, 26 July 2019 at South East Branch @ 2 pm
Tuesday, 30 July 2019 at Old Quarry Branch @ 2 pm
Tuesday, 9 July 2019 at 2:00 PM
Poteet Public Library – Summer Reading Program: A Universe of Stories!
Call (830) 742-8917 or visit https://poteettx.org/2154/Library
Thursday, 18 July 2019 at 7:00 PM
Patrick Heath Public Library, 451 N. Main, Boerne, TX: FIRST ANNUAL BOERNE LIARS CONTEST
Call (830) 249-3053 or visit http://www.boernelibrary.org/197/Library
Tuesday, 23 July 2019 at 6:00
Westbank Community Library – Adult Storytelling: FISH OUT OF WATER
Call (512) 989-3188 or visit https://www.westbanklibrary.com
Tuesday, 10 September 2019 (all day)
Dessau Elementary, Pflugerville
Wednesday, 16 October 2019 (all day)
Cactus Ranch Elementary, Round Rock
First Saturday in November (TO BE CONFIRMED)
George West Storyfest, George West, TX – Annual Festival
Call (361) 449-2481 or visit www.georgeweststoryfest.org
Wednesday, 4 December 2019 at 11:00 AM
Shakespeare Book Club – Luncheon: STEALING BABY JESUS
Private event
Wednesday, 4 December 2019 at 1:00 PM
Bee Cave Public Library, Bee Cave, TX — Adult Storytelling: STEALING BABY JESUS
Call (512) 767-6620 or visit https://www.beecavetexas.gov/city-government/library
Wednesday, 11 December 2019 at 1:00 PM
Philanthropic Educational Organization for Women Luncheon: STEALING BABY JESUS
Private event
Wednesday, 18 December 2019 at 1:00 PM
Event to be confirmed
Call (512) 633-1803 or visit https://www.bernadettenason.com